The Horse Barn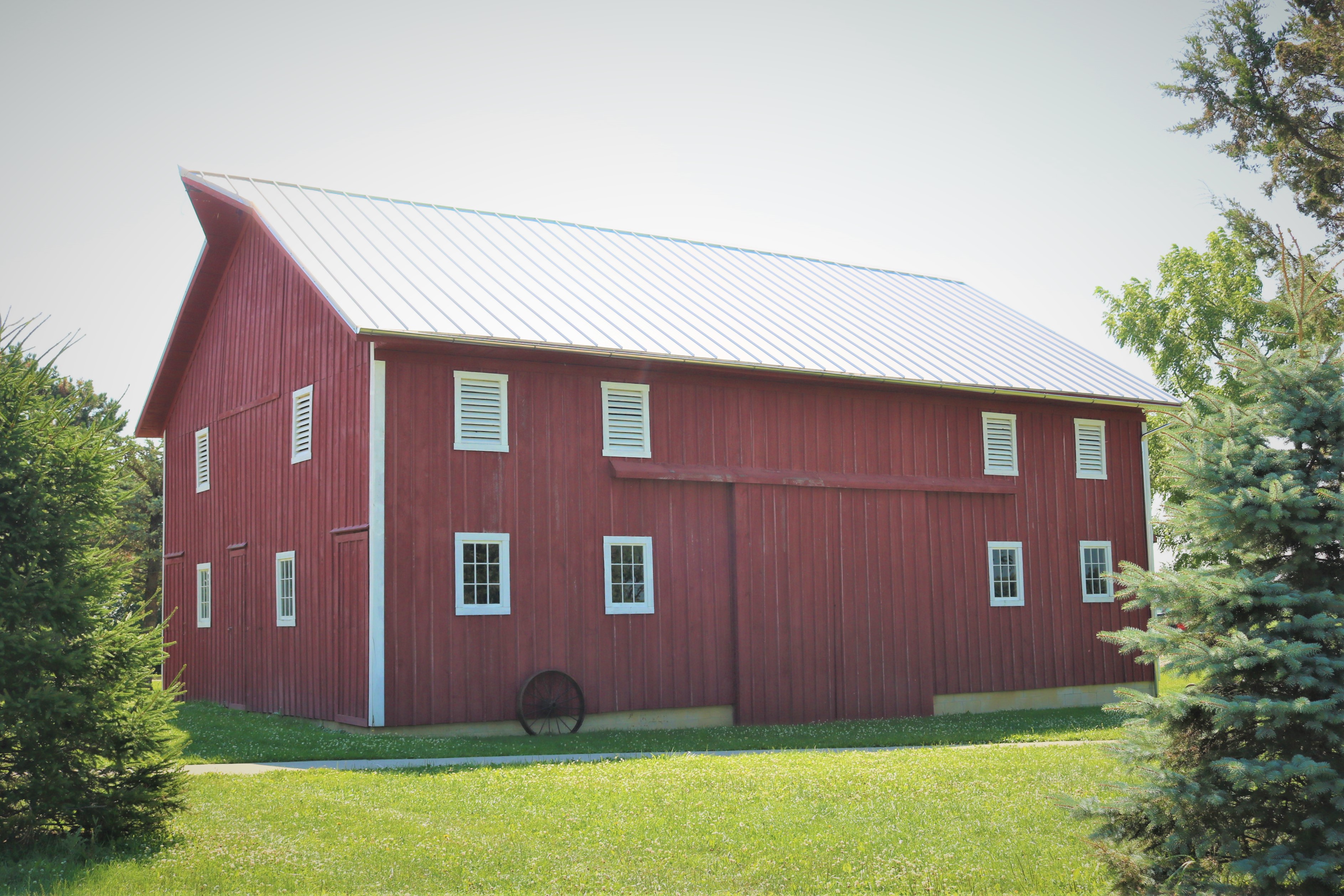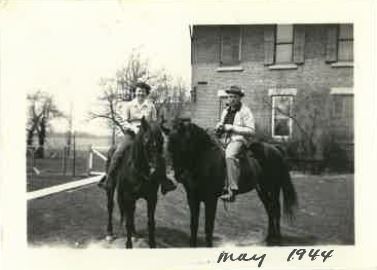 The Roush family owned horses to help with work around the farm and they housed them in the horse barn. The barn has two lofts, called haylofts or haymows. The word "mow" comes from the Old English word "muga" which means "heap" and refers to the way the hay was stored.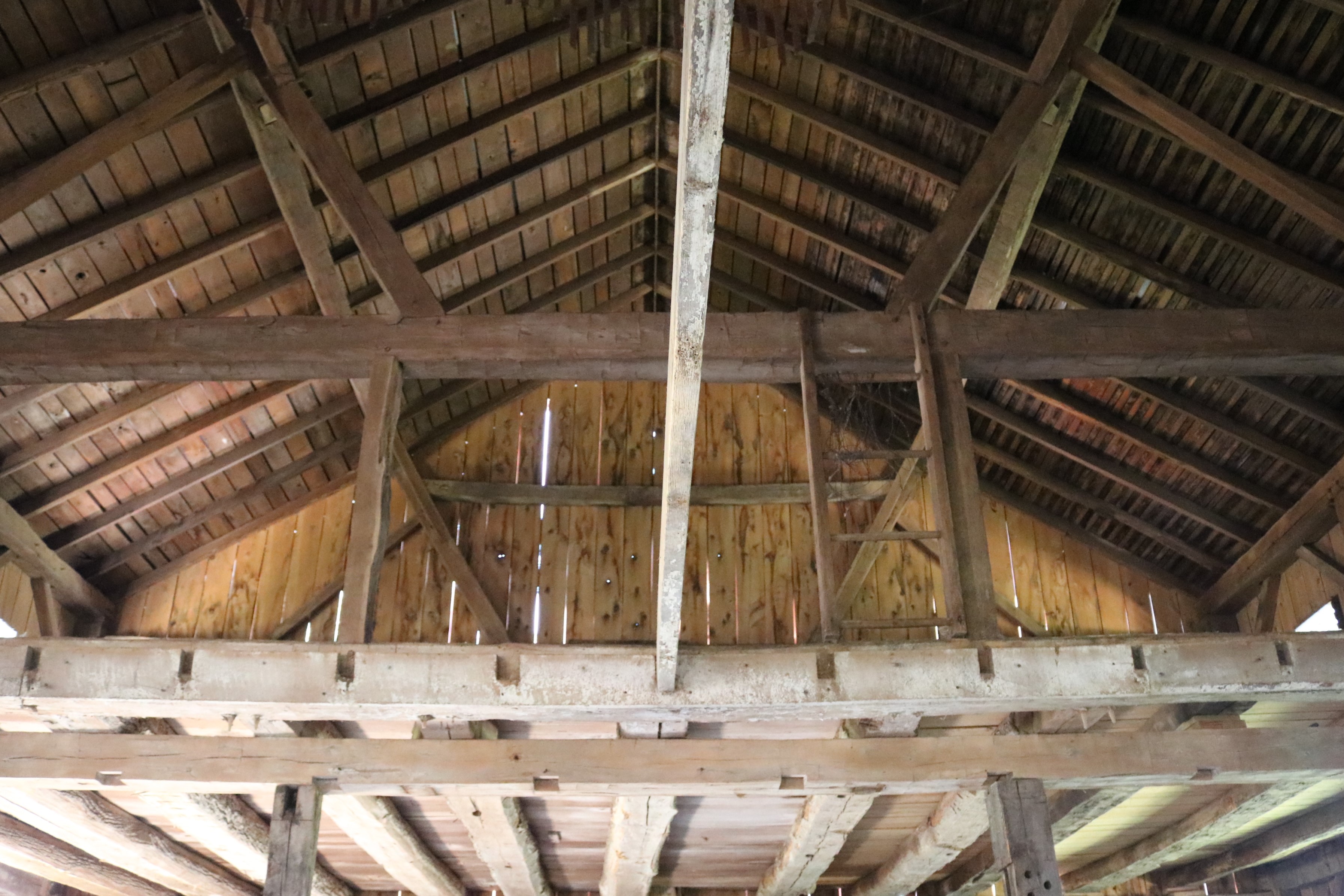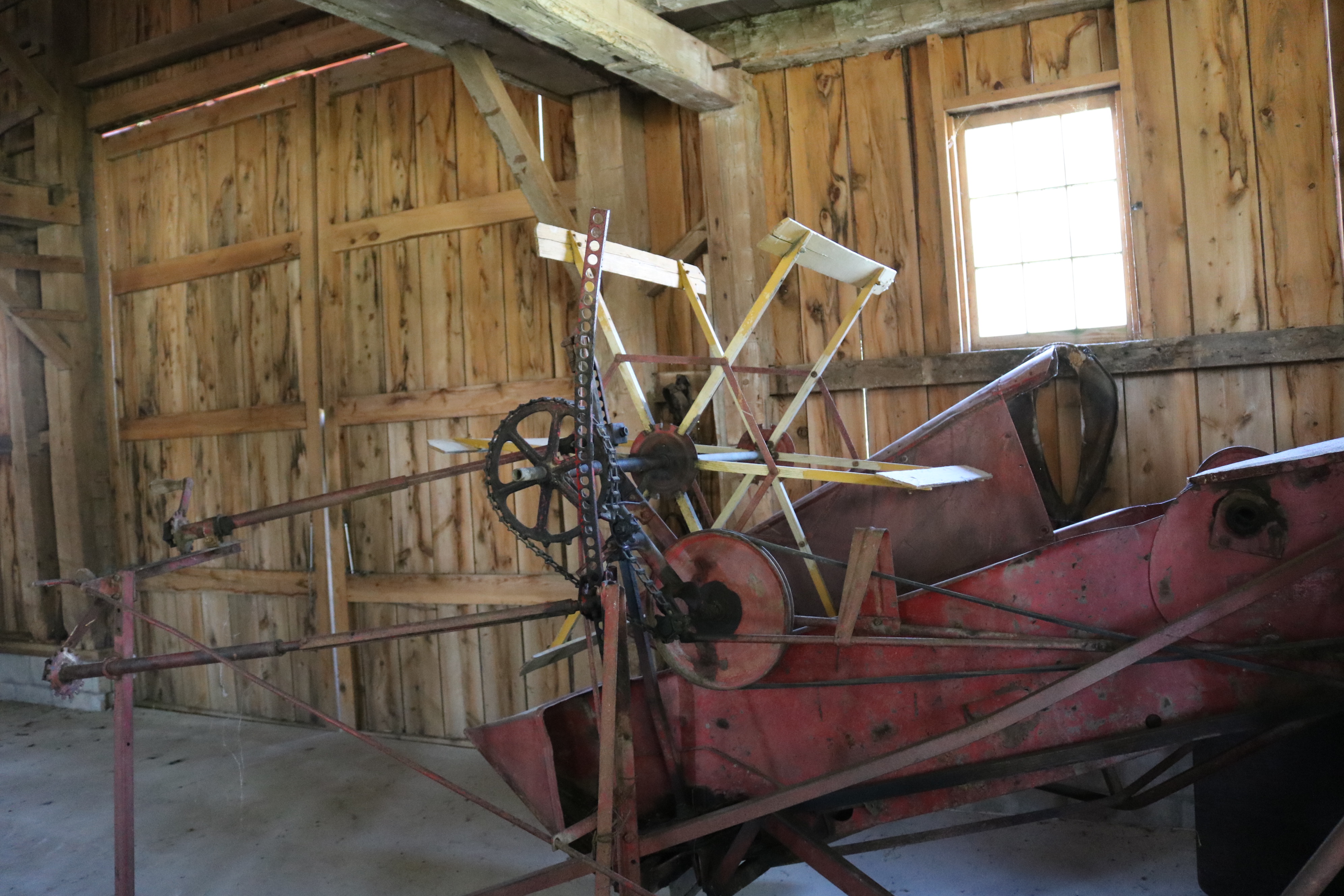 Combination Harvester
Today, the horse barn is used to display farming implements including the combination harvester, grain drill, corn planter, and many hand tools. The combination harvester, or combine, does the reaping, threshing, and binding all in one, which eliminated the need for multiple farm implements and saved time.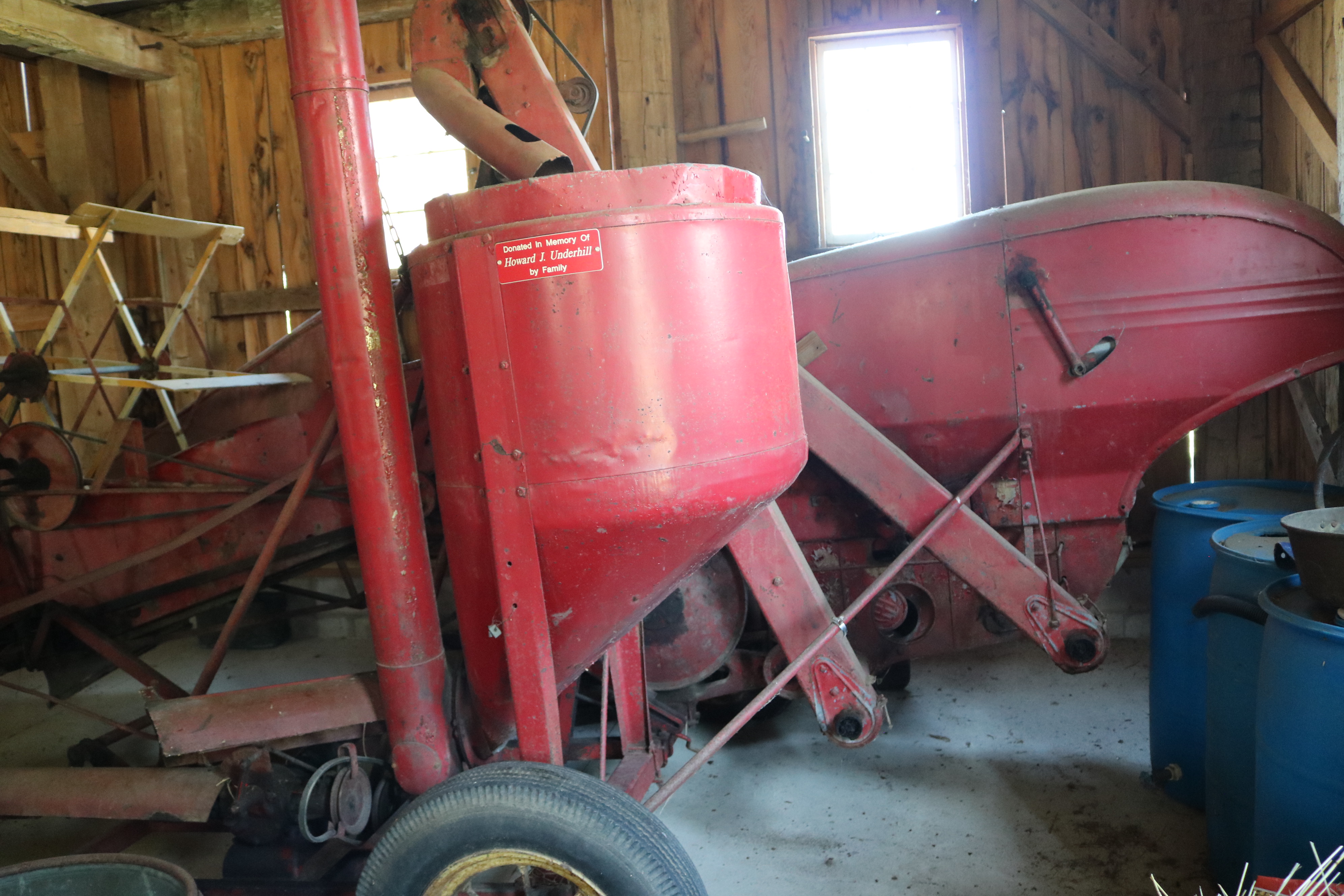 Combination Harvester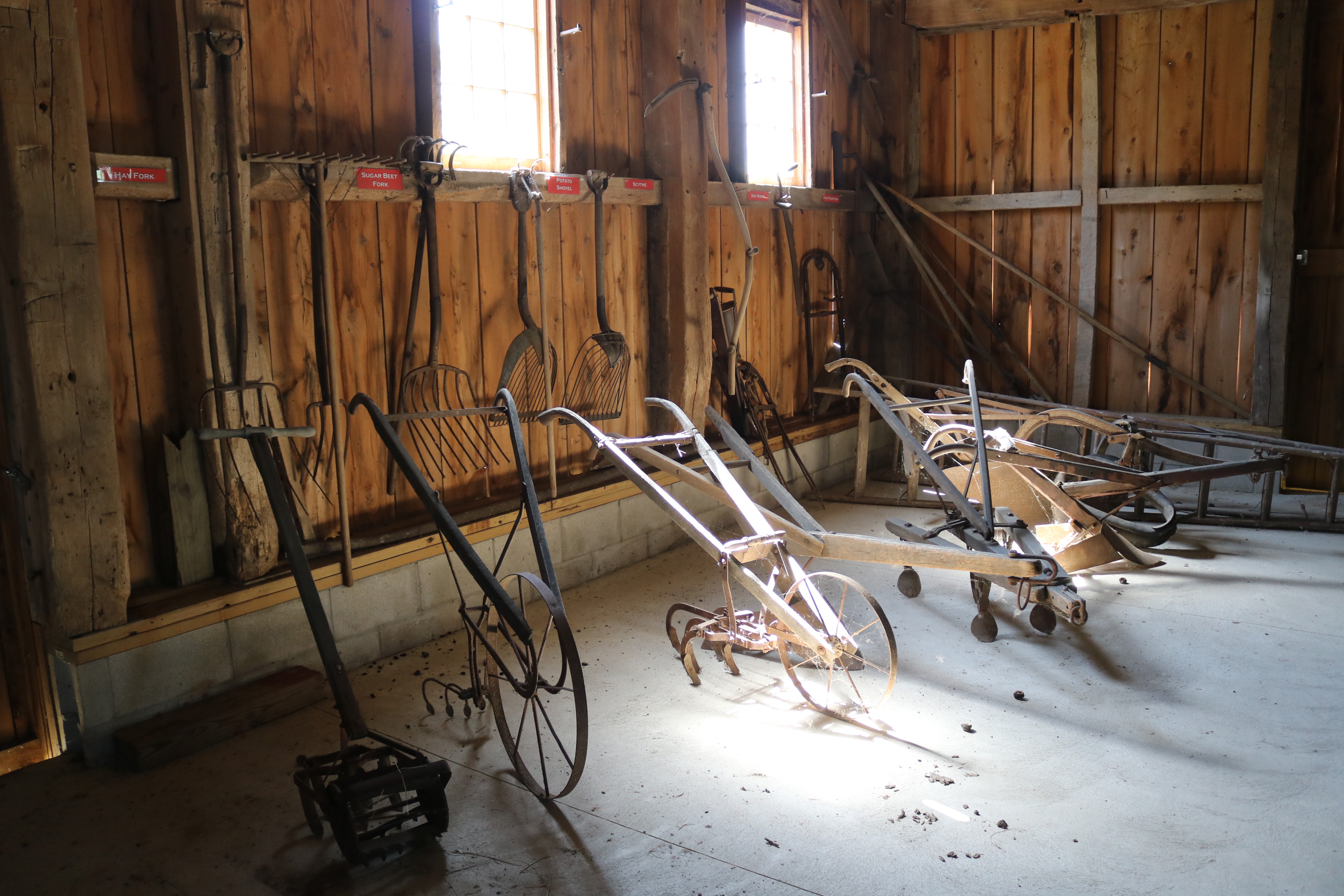 Cultivators and Hand Tools
The grain drill plants seed like grain, barley, and oats in rows and then covers it, which was a more efficient practice than scattering seeds. Our grain drill was manufactured by the National Farm Machinery Cooperative, Ohio Cultivator Division in Bellevue, OH.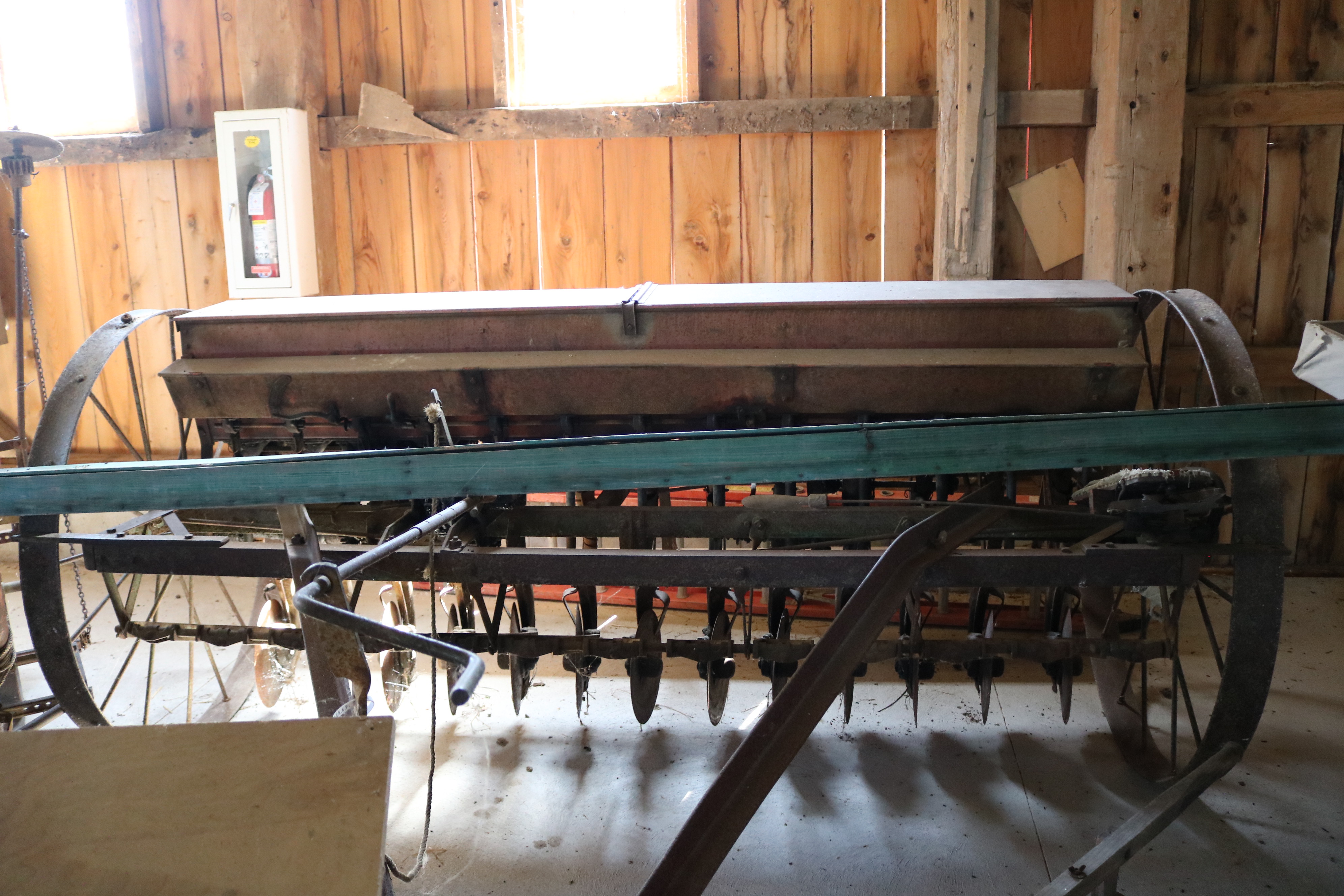 Grain Drill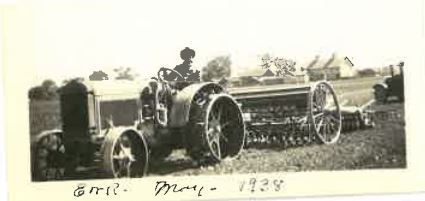 Ernest Roush Pulling Grain Drill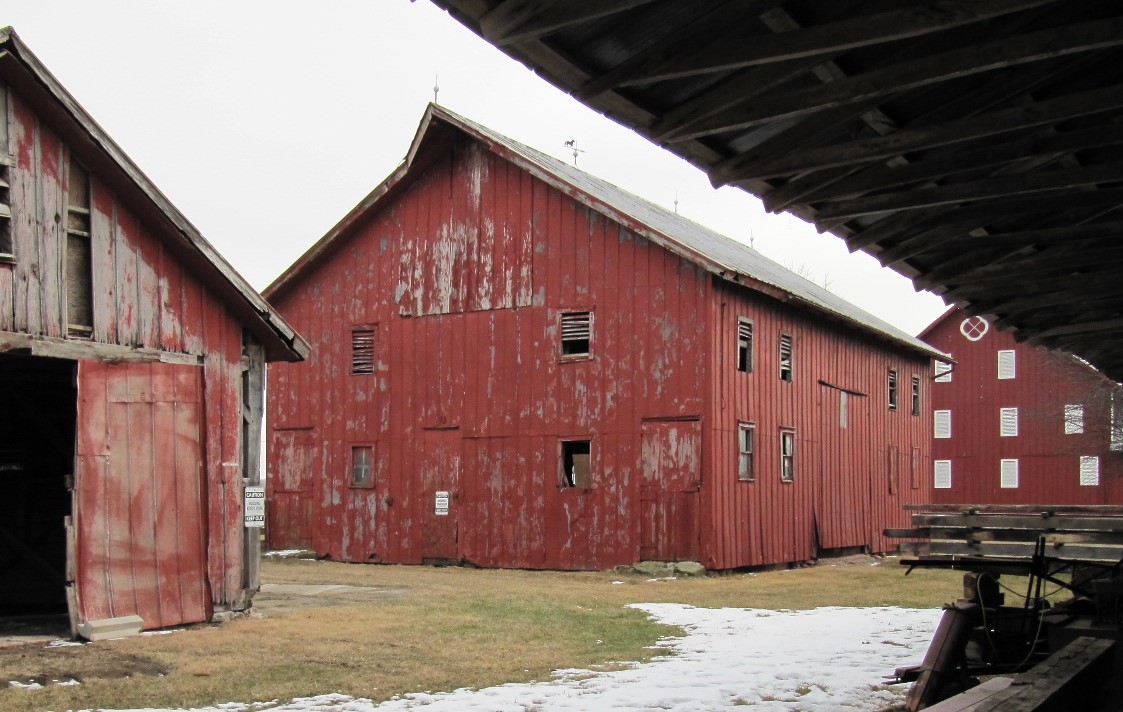 Horse Barn Before Repairs
The Horse Barn went through repairs in 2014 when the exterior siding was replaced and the foundation issues were fixed. A new concrete floor was also poured.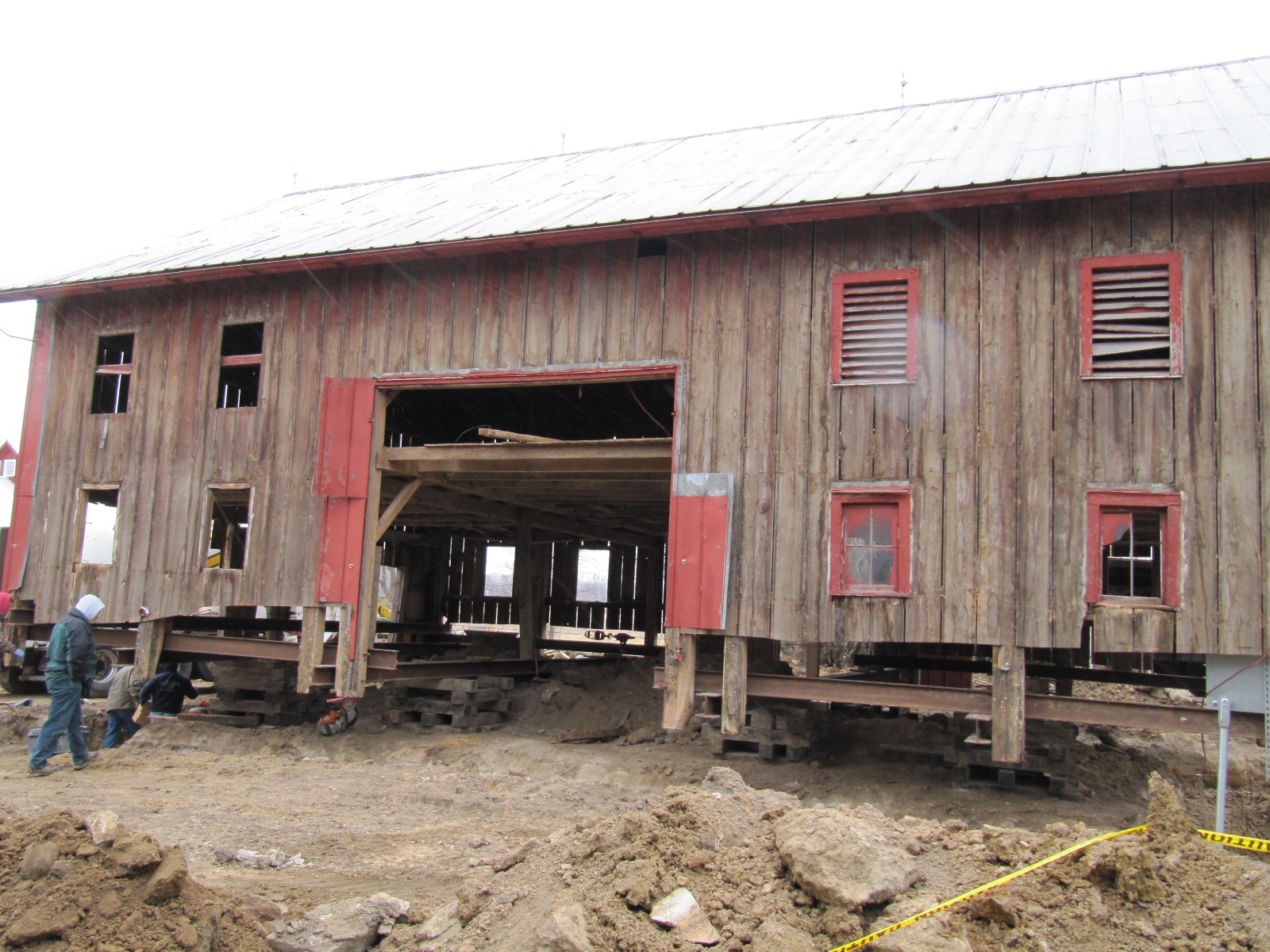 Horse Barn During Repairs